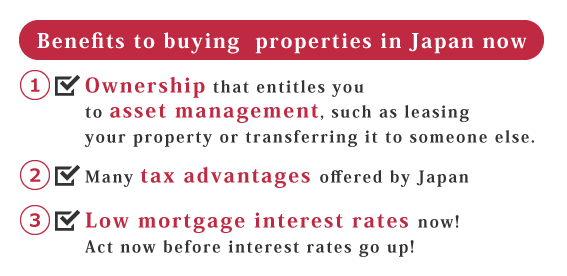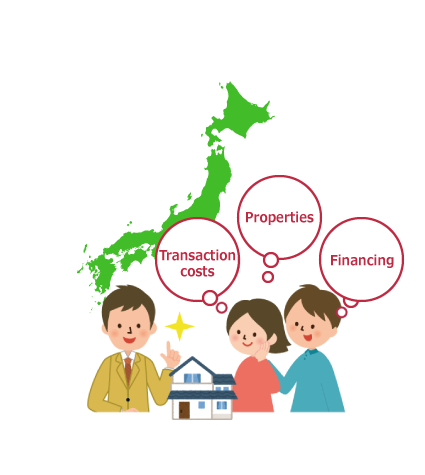 Search

Information for over 2,000 properties managed at all times. Our real estate professionals will ask you about your ideal living situation, and provide you with the best property information and the most popular neighborhoods to meet your needs, free of charge.


Transaction
costs

The cost includes taxes, handling fees, etc. Different types of expenses are incurred for different properties and purchasing methods. Our professional advisor will help you free of charge.


Purchase
procedure

We will guide you during the procedure every step of the way, from purchasing to delivery, and taxes.


Financing

Need a mortgage?!

Don't worry if you are not a Japanese citizen. We will help find the best financing arrangement for you at no charge.

Located about a 30 min train ride from Tokyo,
the capital of Japan, we are a real estate
agency that conducts business around
JR Sobu Line Funabashi Station
and Tsudanuma Station
in Chiba prefecture.
Within 30 min from Tokyo Station
Locally based for 30 years
Information exclusive to our customers
The GrandHill Series is a housing brand!
Would you like to live in a great environment,
close to a station, or in a newly-developed town?
We will completely customize your home to
match your needs.
We will support you to purchase a plot of land and
build a house of your own.
▼ Contact us for questions and property tours. ▼
0120-31-2784
3-4-13 Higashi-Funabashi, Funabashi-shi, Chiba